The landmark Melbourne shopping centre – Melbourne Central, recently had their amenities made over featuring our Mosaico Digitale custom print Italian mosaic tiles.
Level 3 amenities at Melbourne Central can certainly not be missed thanks to the amazingly vibrant design by the talented team @i2c architects and @insitugroup
Using "Mosaico Digitale" – the i2C design team designed a beautiful pop art style design of rabbits with with big pops of vibrant aqua greens, blush pinks and yellows to create one of the most fun and out there bathrooms we've ever seen!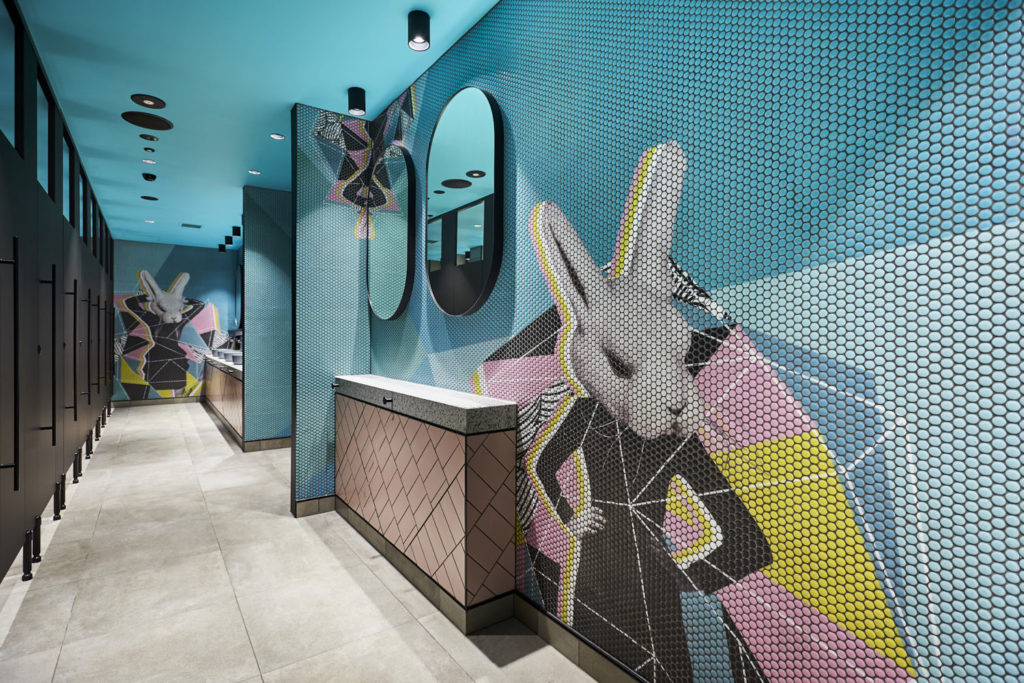 You may have seen our custom print mosaic tiles recently on The Block, however may not have known that the shape of the tile can also be fully customised, as shown in this project in a 20mm diameter 'penny round' design. (A square mosaic size was used on The Block)
It's great to see designers think outside the box and create amazingly bespoke spaces just like this one. Mosaico Digitale allows your creativity to be transferred to almost any wall using our super light weight 2mm thick bio-resin mosaic tiles.
We are very proud to be able to be involved in such a grand transformation. If you find yourself in Melbourne and would like to check it out in person – head to level 3 at Melbourne Central and we're sure you'll be throughly impressed!
For more information on Mosaico Digitale custom print Italian mosaic tiles – click here
Architect/Designer: i2C Architects
Builder/Project Manager: Insitu Group
Tiler: DeFazio Tiles