Grafico can even produce 'outdoor wallpaper' to bring outdoor spaces to life. The specially developed product is vinyl not paper based and over-laminated to ensure the print is hard-wearing and scratch and fade resistant. Our HP latex print technology uses inks specially developed for outdoor use ensuring the print stays looking amazing in years to come even in Australia's harsh conditions.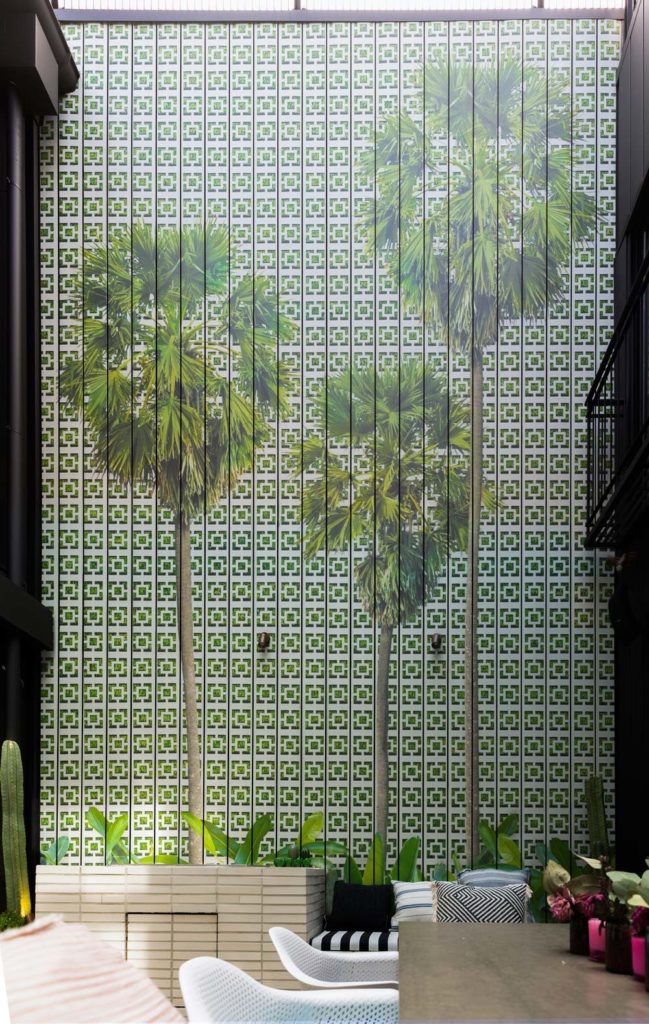 High quality full colour digital print
Outdoor rated film
Laminated for outdoor durability
Can be applied to smooth painted substrates like alucobond/pvc
A great way to beautify smooth garage doors
Protects the substrate underneath
Anti-graffiti coatings available. STOP TAGGING!
Short term and long term options available
Grafico's outdoor wallpaper can be installed to a range of substrates. However unfortunately outdoor wallpaper will not stick to rough or rendered walls/brick etc.
For these types of walls our custom printed mosaic tiles – Mosaico Digitale is a perfect solution. More information can be found here or please contact our team for more information.