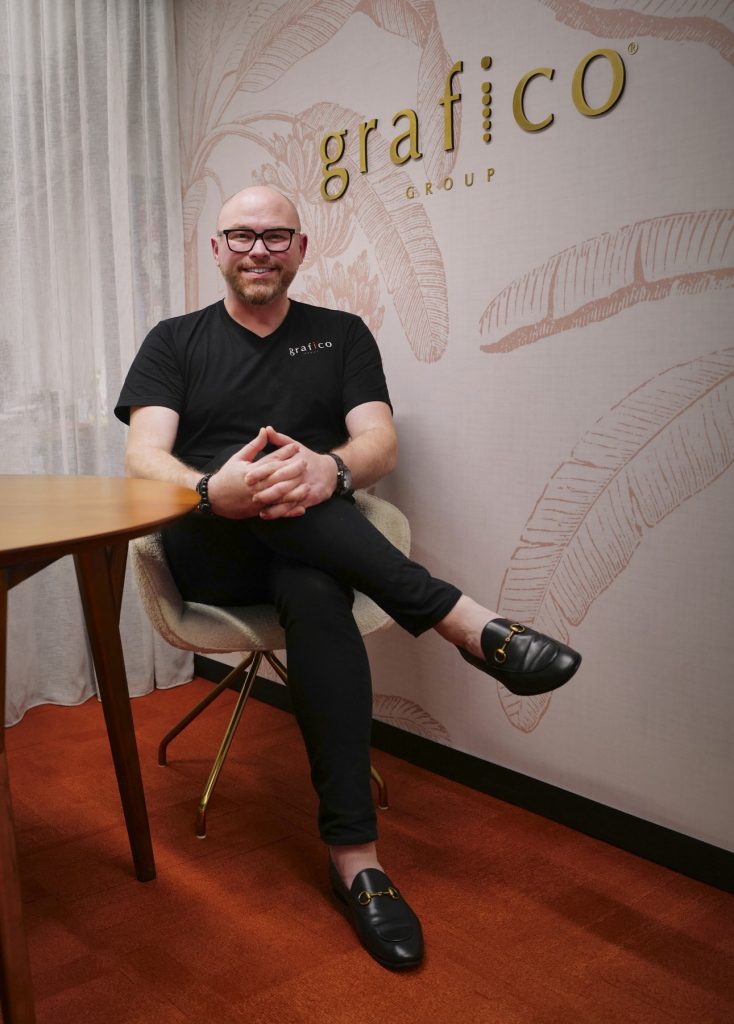 Life has certainly changed since I started Grafico from my Nonna's garage in 2004 whilst juggling a BA of design degree!
Whilst we have grown significantly from our humble beginnings to an Australia-wide recognised brand, we still function on our original ethos that resonates so highly with out customers. To offer our customers a unique personalised full design, print and signage service.
Grafico operates under three specialist areas "AUTO", "WALLS" and "SIGNAGE" working with customers from a wide range of industries both domestic/residential and commercial. We are proud to work with some of the world's largest and most recognised brands.
You might have seen us on 'The Block' TV show which we have been proudly sponsoring for many years, or you may have seen some of our popular social media videos. Or you might be just entering the wide world of Grafico for the first time. What ever stage you're at, we look forward to working with you on your next project large or small.
I'm tremendously proud of our team who have won multiple awards for our work over the years – one special award in particular came In 2022 when Grafico was awarded with the City of Melbourne's "Small Business of the year" in recognition for our innovation, creative marketing, sustainability initiatives and long-standing connection to the City of Melbourne. So you know you are in capable hands.
With a highly skilled team of in-house designers, print and signage experts plus install teams located around Australia to roll our your projects seamlessly, the only question is "What will you Grafico?"
Kind Regards,
Damian Corney
Founder & Creative Director
For enquiries about Grafico's services such as wallpapers, vehicle wraps and signage, or other related services, please use the contact form below our team will be in contact ASAP.