Grafico – Auto is proud to have been pioneering the growth of the vehicle wrap industry for over 15 years. With a high attention to detail and quality fit, our team is trusted daily with the wrapping of Australia's most prestigious vehicles.
A Grafico-Auto colour change vehicle wrap will transform your vehicle giving you all of the benefits of a re-spray whilst remaining removable should you change your mind. With an ever-expanding selection of premium vinyl wrap colours and finishes to choose from, our qualified, industry accredited team look forward to the opportunity to welcome your vehicle at our state-of-the-art, centrally located North Melbourne premises.
Features:
Wide range of premium gloss, matte, metallic and satin colours and finishes to choose from
Fully removable, protecting the paint underneath*
High quality fit & attention to detail ensuring a factory finish
1000's of colours, finishes and textures available
High quality, long lasting films
Quality USA & European sourced films from Avery / Hexis / 3M / Orafol + more
Is Vinyl Wrapping a Paint Replacement?
Vinyl wrapping is not a paint replacement but an alternative option to achieving a custom colour or effect that may not be possible or cost effective to paint. On top of giving you the ability to completely customise your car, a vinyl vehicle wrap is removable even after many years*, providing protection for the paint underneath*. It is ideal for corporate colours, or for turning your vehicle in to something even more unique.
If your car needs panel and paint work, vinyl wrapping may not be the solution. Wrap vinyl does hide some imperfections in your bodywork, however larger chips, imperfections or cracks will show through the vinyl. The vinyl will only adhere as good as the surface it is adhering to. Rust, rough or flaky paint and poorly executed repairs are not suitable for wrapping long term.
Will It Damage the Paint Underneath?
No, the auto vinyl wrap is designed to protect the paint as it acts as a protective coating for cars. If the 3m vinyl wrap is installed professionally, once your vinyl is removed the paint will be exactly the same as the day the vinyl was installed. * We always recommend having the wrap removed professionally.
How Long Does a Car Vinyl Wrap Last?
Our vehicle vinyls are specially designed for conforming, adhering and enduring to all painted surfaces of a vehicle. Provided the care instructions are adhered to, your vinyl wrap should last up to our maximum recommended time outdoors.
Most colours (i.e. Gloss & Satin) = Up to 5 years
Carbon Fibre & Textured = 1-3 years
I've Seen Cheap Vehicle Wrapping Products Online, Are These the Same?
Grafico – Auto only uses the highest quality materials for cars available with 3m auto vinyl wrap films sourced from France and the U.S.A. Beware of inferior, lower-grade vinyl films. These cheaper films and poor installation will invariably lead to vinyl degrading in the Australian sun, not removing properly, and sometimes damaging the paint underneath. Rushed preparation work can leave dust and debris on the surface and under the wrap causing the vinyl to lift from the car.
Not removing parts means excess cuts need to be made, allowing the original colour to show through, not to mention the extra cutting that needs to be done on your vehicles paint surface.
Grafico-Auto's state-of-the-art, centrally located North Melbourne warehouse is cleaned and dusted daily to ensure no dust is present on the vehicle's surface. We always welcome our clients to visit and discuss any part of the process with our team.
How Careful are the Installation Team?
Our qualified installation team is fastidious and achieves a perfect car vinyl wrap every time. Some vehicles do require joins, however, we always aim to conceal the joins so they are not visible. Your Grafico-Auto team member will be able to discuss any aspects of the wrap with you before commencing.
Does The Auto Vinyl Wrap Come With A Warranty?
Unlike other companies, Grafico-Auto offers a 12 month* warranty on workmanship. Throughout the 12 months, the client is welcome to take the vehicle to our North Melbourne warehouse where our team will be able to assess the vehicle and provide any advice to assist.
*Vehicles with repainted areas are not warranted against damage during film removal, as we have no control over the preparation involved in the repaint.
Still have unanswered questions? Click on the"Contact us" page for more information.
*Conditions Apply
How Do I Keep My Vehicle Wrap Looking Its Best?
When taking your vehicle to a hand car wash it is recommended to inform the car wash that your vehicle is wrapped. Pressure Washing may be used under the following conditions:
• Water Pressure must be kept below 2000psi (14MPa).
• Keep water temperature under 35°C.
• Use 40° wide angle spray nozzle.
• Ensure nozzle is kept perpendicular to (90°) and at least 50cm from graphics or films.
Do not use automatic brush-type or auto high-pressure car washes EVER. The additives and the condition of rotating brushes can abrade the surface coating, dulling the vinyl appearance and can cause the edges to lift or chip off. The use of brush-type car washes will void the Grafico warranty that is provided. Some films such as carbon fiber need additional attention. Care should be exercised when using some cleaning products such as car polish which could potentially stain some wrap films, especially on matte finish wraps.
Grafico-Auto
Premium Vinyl Wrap Polishes & Cleaners
Grafico – Auto wrap vinyl films & Plastidip may be cleaned using many conventional automatic cleaning methods. However to help keep your wrap looking its best at all times, Grafico recommends our Premium Vinyl Wrap Cleaner which gently removes & protects against dust, grease, grime, dirt and bird droppings without leaving an oily residue. The Premium Vinyl Wrap Cleaner is best used with microfibre cloths and can be applied after a regular car wash to seal the vinyl film or as a water-less cleaner & sealer.
Price: $18.95

Can I Polish and Wax or 'Ceramic Coat' My Wrapped Car?
Most wrap films can be polished, waxed or ceramic coated. We have a range of recommended cleaners, polishes and sealants now available that our team will be able to show you before proceeding with your auto vinyl wrap. If in doubt, ask our expert team for assistance.
Do I Have to Store My Car Any Differently with Vehicle Branding?
Vinyl wraps, just like paint, are affected by prolonged exposure to sun and atmospheric pollutants, especially on horizontal surfaces like the car roof and bonnet. Wherever possible, store your wrapped car in a garage or at least in a shaded area during the day. At night, protect the car from dew or rain, which may contain acidic pollutants, which are very common in large metropolitan areas. If your vehicle wrap is showing signs of wear, extreme fading, cracking or dull appearance it's important to contact the Grafico team to arrange an assessment and potential removal or replacement to avoid damage to the paint underneath.
Still have unanswered questions? Contact us, and one of our team members will be happy to assist you.
*Conditions Apply
The below pricing information serves as a guide only. There are many variables in quoting a vehicle wrap. Please contact our team for a specialised quotation for your vehicle! 

SMALL CAR: Eg. Fiat 500
Includes paint clean and preparation
Includes basic parts and trim removal by a specialist to ensure a factory finish (e.g door handles, badges etc.)
Full wrap of all exterior panels
Price: From $4500 + GST*
---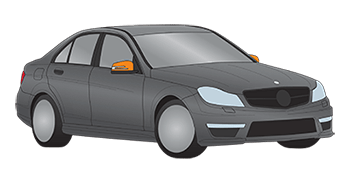 MEDIUM/ LARGE Eg. Mercedes C-Class
Includes paint clean and preparation
Includes basic parts and trim removal by a specialist to ensure a factory finish (e.g door handles, badges etc.)
Full wrap of all exterior panels
Price: From $5000 + GST*
---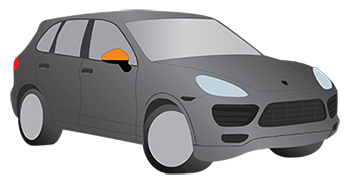 LARGE Eg. Porsche Cayenne
Includes paint clean and preparation
Includes basic parts and trim removal by a specialist to ensure a factory finish (e.g door handles, badges etc.)
Full wrap of all exterior panels
Price: From $5500 + GST*
---

VAN Eg: Mercedes Vito SWB
Includes paint clean and preparation
Includes basic parts and trim removal by a specialist to ensure a factory finish (e.g door handles, badges etc.)
Full wrap of all exterior panels
Price: From $5500 + GST*