Grafico is proud to sponsor The Block for the 2020 season supplying contestants with a generous budget to spend on any of our 'Walls' products including design consultation, custom print wallpaper, art prints and of course "Mosaico Digitale" custom print Italian mosaic tiles.
This year we're back to home builds with 5 individual homes from various eras starting at 1910 and proceeding through, 1920, 1930, 1940 and 1950's. On top of what would normally be a gigantic build throw in a global pandemic (and subsequent site shut down) and we're going to be in for one mega season in 2020!
We can't wait to show you what our team have been busy designing and producing for The Block 2020 contestants!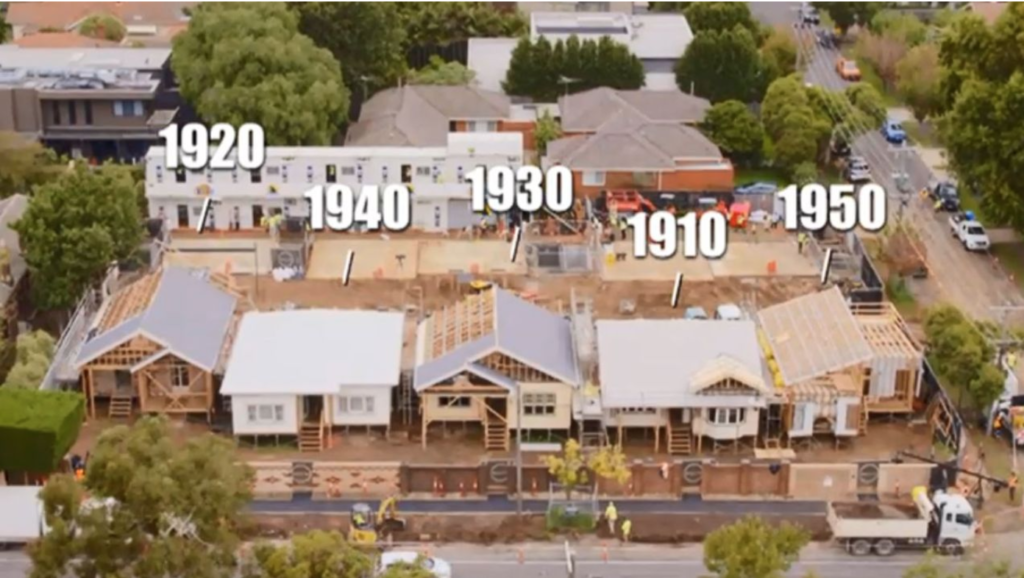 Find out more about this years contestants on NineNow site here
WEEK 1
🎉 Winners are grinners! 🎉 Jimmy and Tam are proving they are the team to beat on The Block this year with this stunning winning coastal guest bedroom featuring our "Coastal Palm – Sage Green" wallpaper!
Available NOW on our online store: https://www.grafico.com.au/…/coastal-palm-sage-green-wallp…/
WEEK 3
What a MEGA week 3 for our team on The Block, designing, printing and then installing custom wallpapers and wall art prints for all 5 master bedrooms! That's 5 houses in one week…phewww!
Congratulations to each team on delivering such incredible bedrooms in just a short amount of time! Melbourne's Harry & Tash took out the win with their stunning master featuring 'crane' (Not peacocks 🙂 ) wallpaper
Shop all our products as seen on this week's room on The Block below:
https://www.grafico.com.au/product-category/walls/as-seen-on-the-block/
WEEK 5
It was a MASSIVE first week back on The Block after the COVID-19 shut down. Despite the initial lockdown, our team was able to design 4 custom print wallpapers (via Zoom & sms) for 2 kids' bedrooms and 2 guest bedrooms!
Well done to each team for their incredible efforts in what was such a crazy time!
Shop the look now via our online shop
WEEK 8
Back in to the "Covid-Normal" groove, our team once again had a massive week on site designing 3 custom printed wallpapers for the contestants.
Sarah & George took out the win with the stunning "Giant Eucalypt – Light Green" wallpaper making use of those soaring 4.5m high ceilings! They also used our popular 'stucco veneziano concrete wallpaper' to highlight the study area.
Jimmy & Tam continued the colourful theme in house 5 with out "Flora Oasis" wallpaper and "Harry & Tash" wooed the judges with "Whimsical Woodlands" wallpaper.
WEEK 9 – All Stars Challenge
We were very privileged to be invited to assist contestants on this weeks "All Star" challenge.
Our founder and creative director Damian Corney was on set to work with all contestants including 2019's going back to basics with paint and canvas employing some 2020 technology along the way!
It was a pleasure to be involved helping the contestants create these amazing custom artworks! Head to @theblockshop to purchase your piece and raise $$$ for @challengecancer !!