Grafico is once again a proud sponsor of Australia's most popular renovation show "The Block" . Stay up to date with what will be one MEGA season airing on Sunday 8th August 2021 – 7pm on Channel 9.
Guest Bedroom
Week one started with a bang with all the contestants jumping in to the project with a guest bedroom! We worked with 4 out of the 5 contestants designing some beautiful custom print wallpapers & artworks! You might have even spotted our founder & creative director Damian Corney a few times on site! Ronnie & Georgia took out the win this week with their stunning room muted toned room!
Shop Ronnie & Georgia's Wallpaper here & artwork style here!
Shop Mitch & Mark's Wallpaper here!
Shop Kirsty & Jesse's Wallpaper here & artwork here
Shop Luke & Josh's artwork here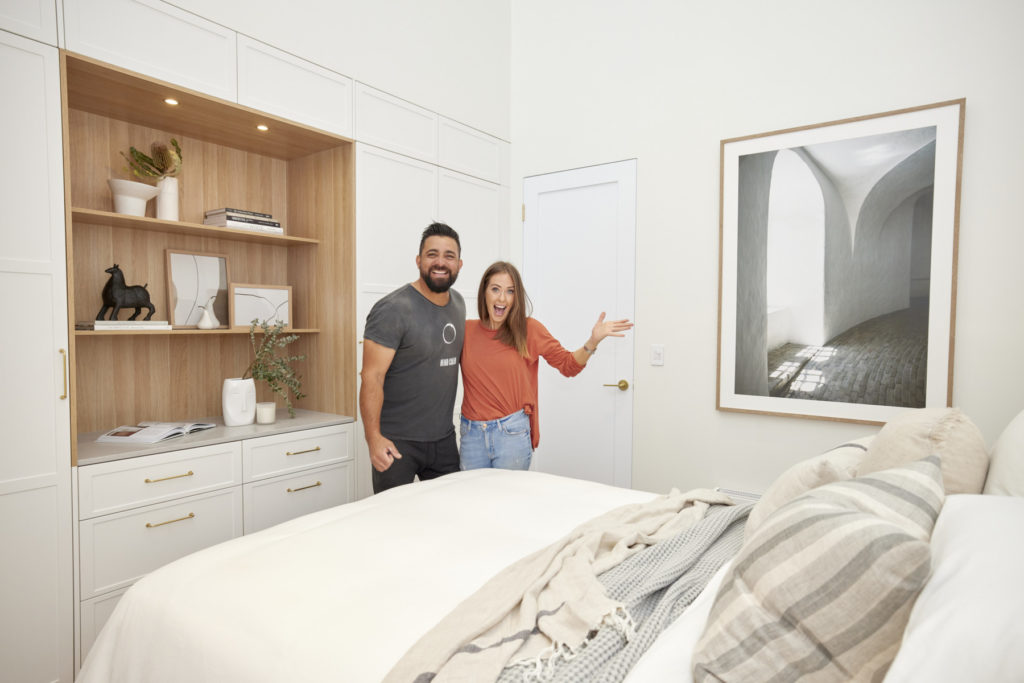 ---
Master Bedroom
5 luxurious master bedrooms in 7 days – just another week on The Block! We were thrilled to be involved in supplying some absolutely gorgeous wallpaper designs for 3 out of the 5 rooms – all of which are now available to purchase on the Grafico Shop!
Shop Mitch & Mark's Wallpaper here!
Shop Tanya & Vito's Wallpaper here!
We absolutely loved our gold "Tropicale" wallpaper in Tanya & Vito's magnificent master bedroom! The design is a modern take on French "Toile" designs from the 12th Century.
The lovely Tanya visited Grafico to design her own custom print self adhesive wallpaper – now the "Tropicale – Gold" – with our very own Founder & Creative Director Damian Corney!
Watch the video here.
Shop Josh & Lukes' Wallpaper here!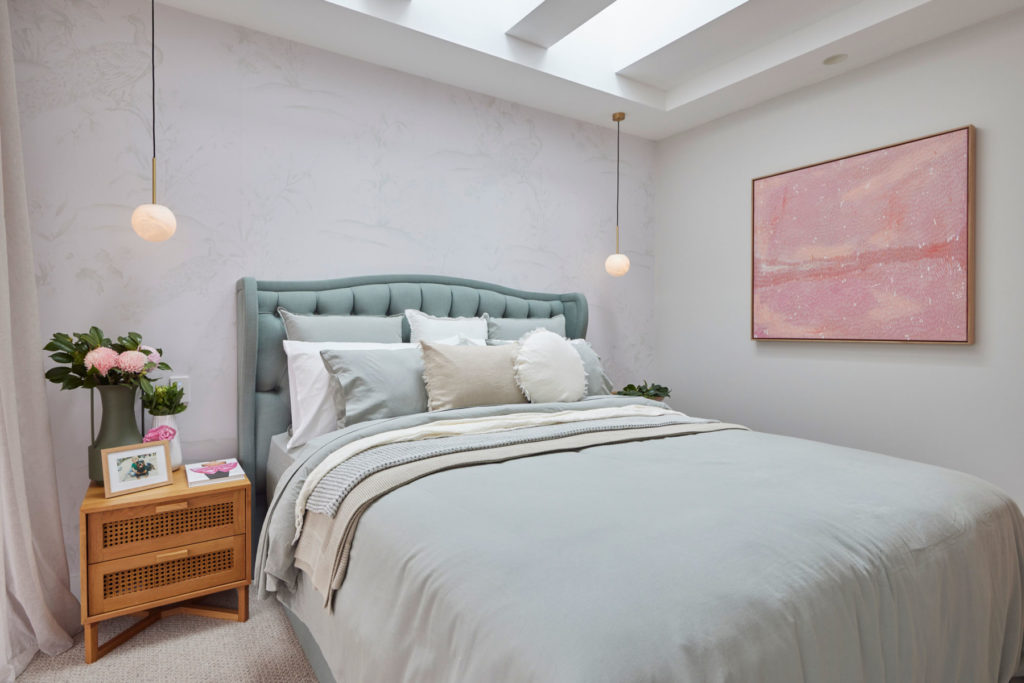 ---
Cinema Room
The Block had it all this week! A bombshell cheating scandal, the first ever Basement Week and the first ever theatre rooms seen on the show! Glad there's a popcorn machine on site now – we just might need it!
Who would have thought our whiteboard wallpaper would have caused such a scandal! Amongst all the drama we were thrilled to be working with Josh & Luke in their spectacular theatre room reveal with our "Vintage Melbourne Mural", as seen in their "Candy Bar" below. We even made a frame showing the area as it is today in 2021 (albeit with a lot less cars in the CBD these days).
Shop Josh & Lukes' Wallpaper here!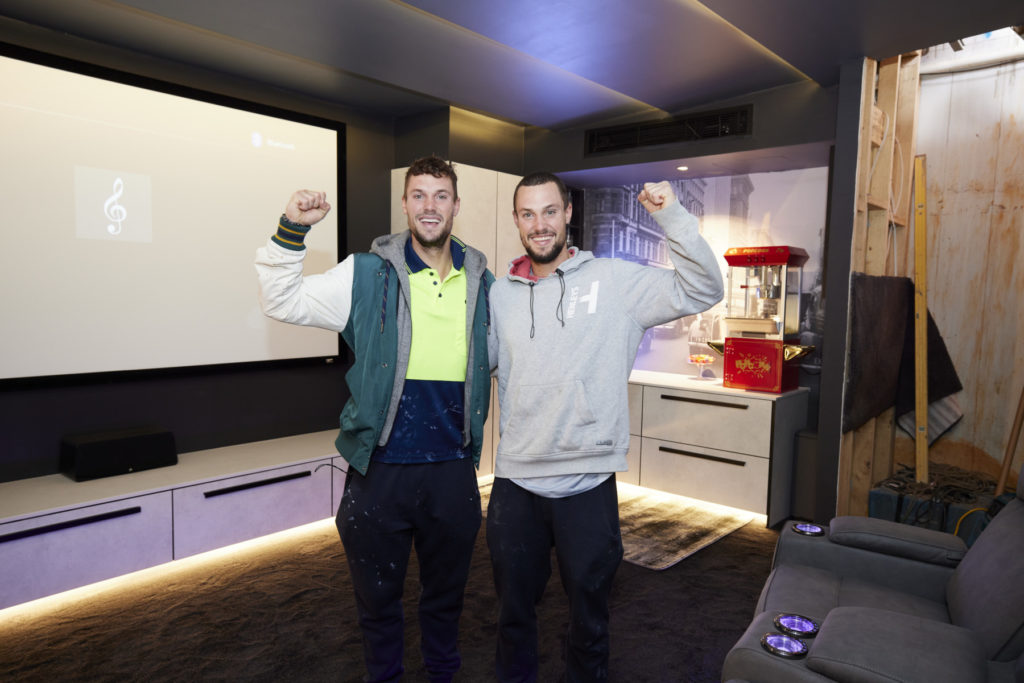 Kids Bedrooms & Redo Rooms
Wow, wow, wow!! 😍 What an incredible week this week! The room reveals are out of this world! We were proud to be involved in four of the rooms this week, producing some feminine, playful and sophisticated wallpaper designs for the contestants!
Shop Kirsty & Jesse's "Luxe Bloom" Wallpaper here:
and their wall art frames prints here!
Shop Tanya & Vitos' "Terrazzo Tanya" wallpaper here
Shop Mitch & Mark's "Le Tropique – Half Strength" here
Shop Ronnie & Georgia's "Vertical stripe – light olive" here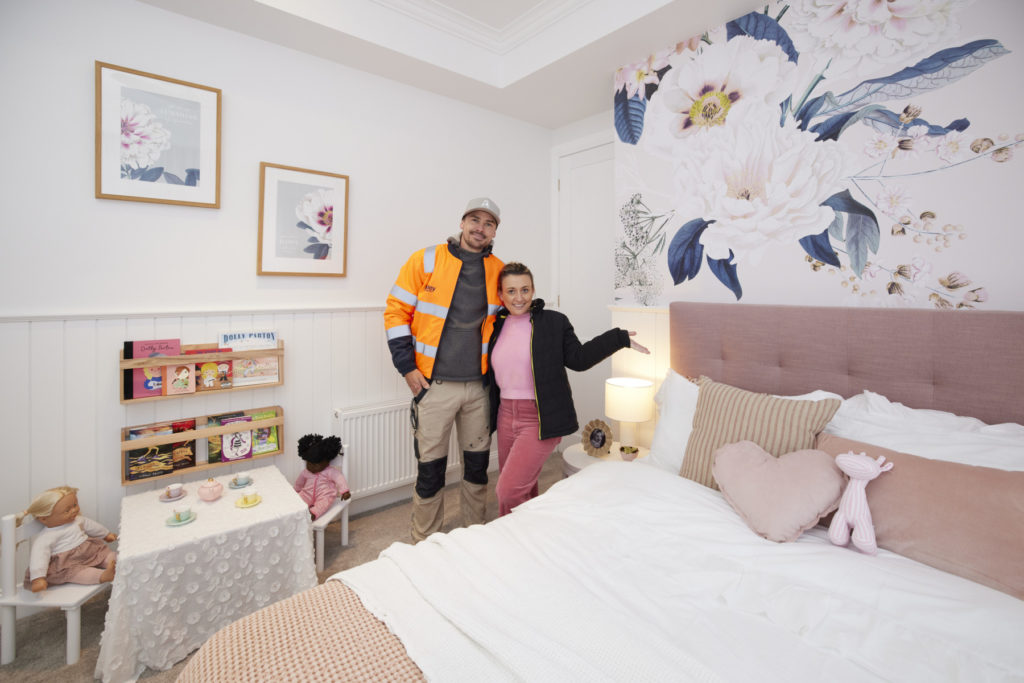 Kitchen Week!
Who doesn't love kitchen week on The Block! We are super impressed with the class and style of the kitchens delivered this week 😍😍
Shop "Tropical Reeds – Warm Grey" as seen in @mitchandmark's Kitchen +
"Gingham Check – Steel Blue" as seen in @kirstyandjesse's Kitchen via the link in our bio.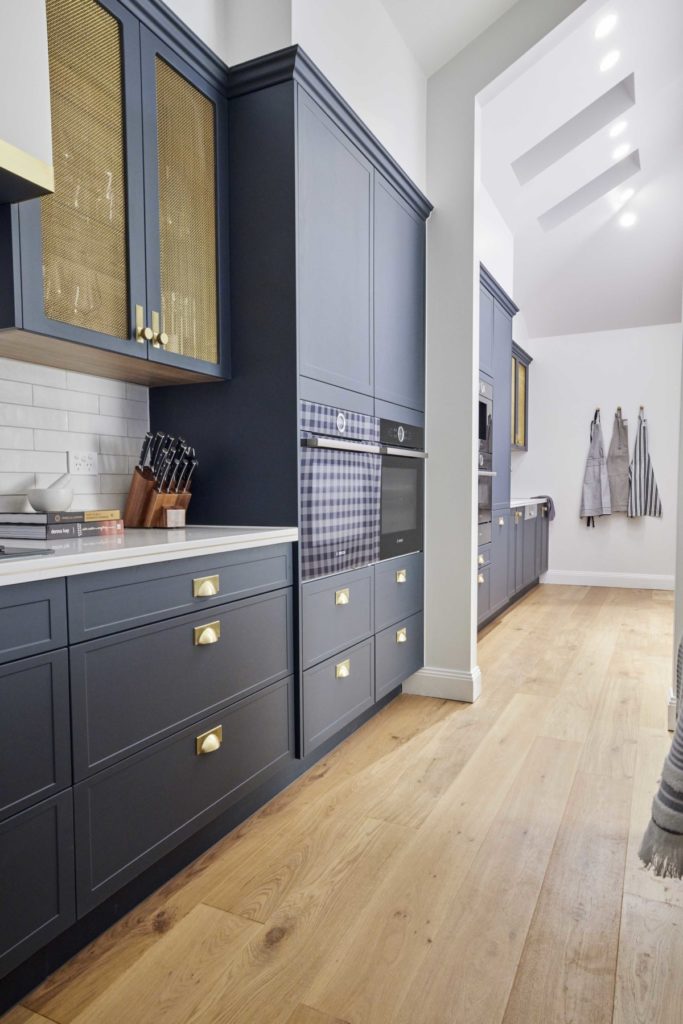 Living Room
Hate it or love it – @kirstyandjesse controversial custom designed "Watercolour stripes" certainly made it a talking point! We had lots of fun on site with the building team calling it an upside down Greek flag…But Kirsty stuck to her guns and delivered a stunning space!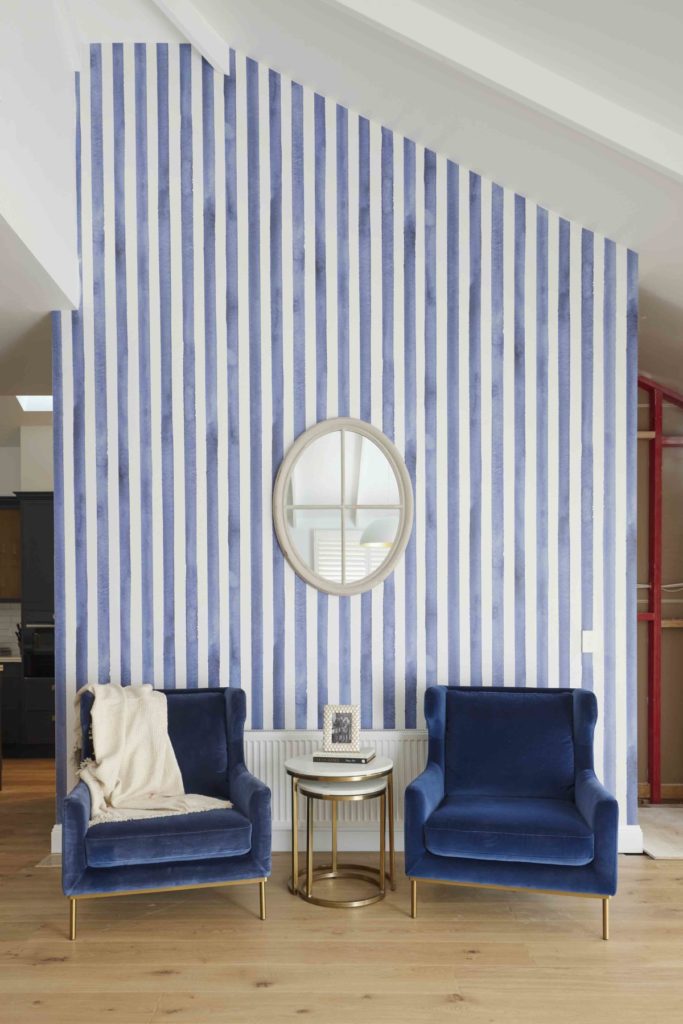 Laundry
Our Steel Blue "Gingham Check" wallpaper is back! This time, in @kirstyandjesse's elegant laundry room revealed on @theblock tonight! We'd gladly do the washing in this space 😍
Shop the wallpaper here now! Also available in other colour ways.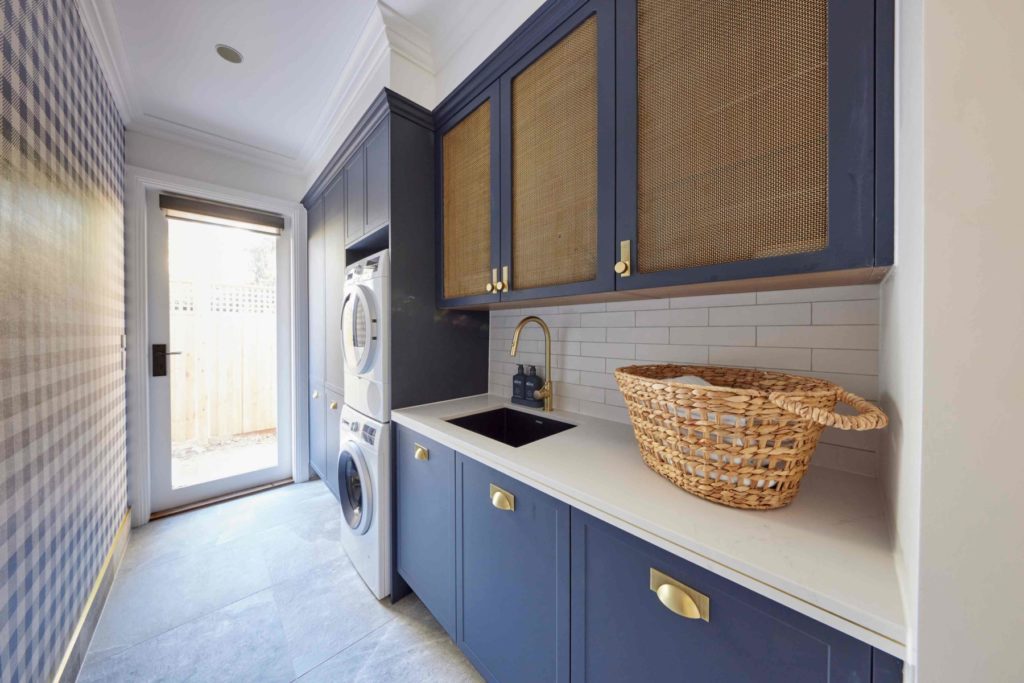 Backyard Week
Who caught all the action of @theblock tonight! Featuring our custom print resin mosaic tiles! @damian_corney & @cursiotiling had lots of fun working out how to get this one installed!! Ahh the fun of the block!!
Kirsty & Jesse have completed THE most amazing backyard on The Block this week and well deserving of the win!
Check out the video below + for more info about our revolutionary custom print resin Italian mosaic tiles click here.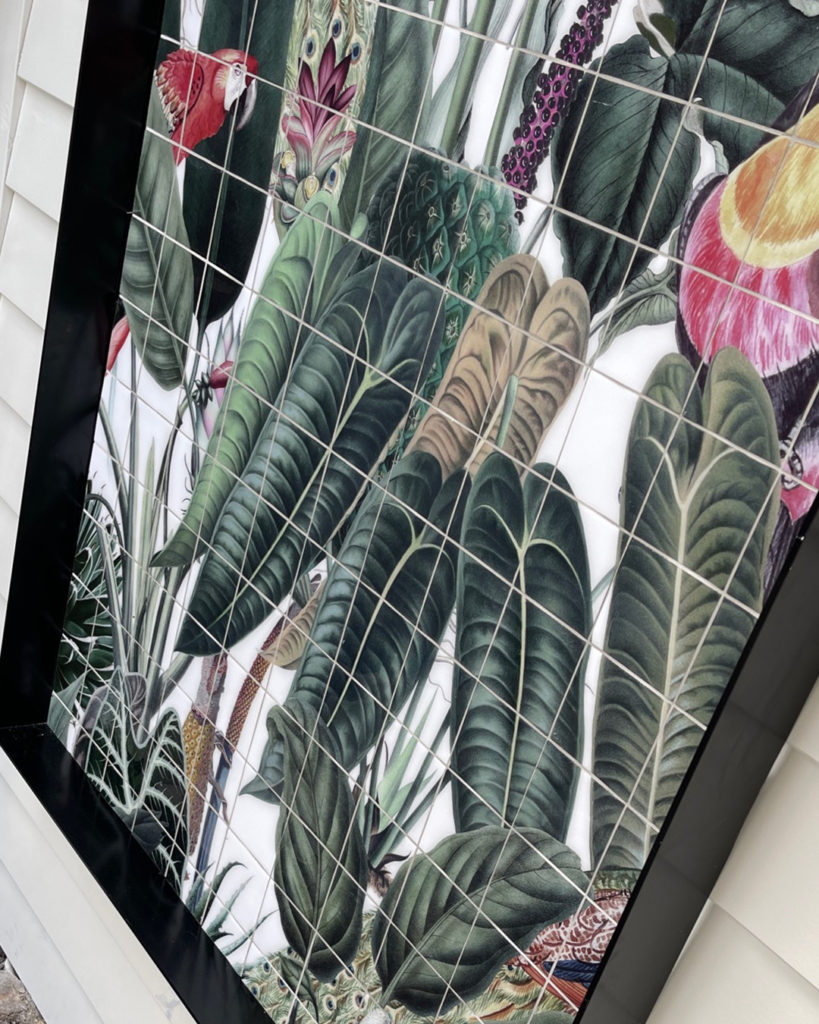 Garage & Final Interiors Week!
We really finished off the block with a BANG! The Grafico team had our work cut out to help the contestants finish off their interiors!
Proving that you can make a garage 'sexy' we completed a number of wallpapers this week in the garages! Instantly turning these spaces from drab boxes so sexy showrooms for your vehicles.
We also completed a study wallpaper for Kirsty & Jesse in a popular 'vintage' map look of bayside Melbourne incorporating Bronte Court, Hampton of course! Josh & Luke also stepped up with a study with the "Abstract Brushwork" wallpaper creating a beautiful pop of colour in the otherwise white room.
Finally to top the week off, we teamed up with Bosch Australia + The Block contestants to wrap a very cool Bosch fridge for each contestant. The teams had fun designing a custom 'wrap' for their fridge which was then added to a room in their house. We even played a little practical joke on Mitch & Mark teaming up with their builder Jason @ Charles Bros. to design a 'fake' wrap of their favourite meal a "Parma & Pot" … They were not amused!
Check out the practical joke Damian & Jason played on Mitch and Mark here!
Thankfully the wrap is removable so soon after our team re-wrapped the fridge in their ACTUAL chosen design! Check out all the action of the "Bosch Fridge Wrap Challenge here"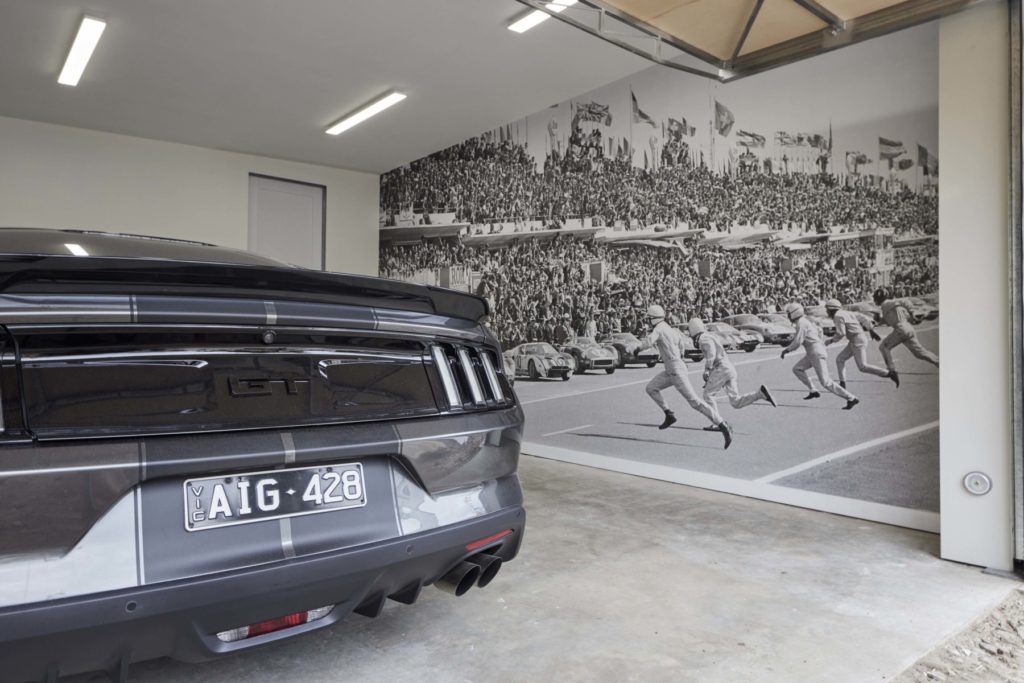 That's All Folks!
That brings us to the end of the build! All the interiors are complete as are the backyards so now all that there is to do is finish the front yards and they are then officially on the market and up for auction! Who will be the winner of The Block 2021!? You'll have to tune in to channel 9, Mon, Tues, Wed and Sunday nights to find out! Best of luck to all the contestants, it's been a privilege and honour to work with the contestants, production crews and producers once again!