Book an appointment for Grafico's wallpaper showroom in Melbourne, with our talented Grafico-Walls team. 
Discuss your project in detail plus whilst enjoying a coffee or tea and let the team will show you a the world of Grafico custom print wall coverings – you can even take home some samples to help in deciding on colours and patterns. All the Grafico-Walls team are highly experienced in wall coverings and come from a design and/or interiors background.
Appointment Conditions: Appointment booking is free. However please kindly inform our staff if you wish to cancel your appointment 24 hours prior your appointment schedule. You can email us at info@grafico.com.au or call us at 1300 447 234.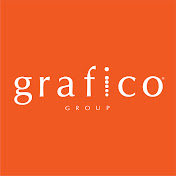 We aren't able to process your payment. Please, try again.
Thank you for your request!
Your confirmation number:
ADD TO iCAL CALENDAR
Please note: Custom design work with our design team generally forms part of a custom quote for a project and not always possible in the appointment. For a custom quote, click here.