Visit our Wallpaper Showroom in Brisbane, with our talented Grafico-Walls team!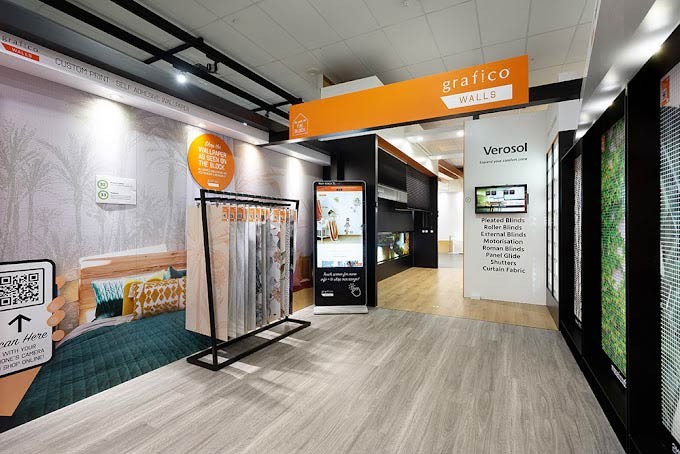 Grafico-Walls Brisbane showroom is part of the popular "Build & Design Centre" as such it is not manned by Grafico team members, only the centre management team. They can answer basic questions however the showroom is more a display area to 'touch and feel' samples of our products and browse online via the large touch screen. You can also contact our team via 1300 447 234 to run through any questions whilst you're at the showroom. Appointments at Brisbane showroom are not required. Contact us page for up to date opening hours.
Please note: Custom design work with our design team generally forms part of a custom quote for a project and not always possible in the appointment. For a custom quote, click here.