Book a showroom appointment with our talented Grafico-Auto team.
Book an 'auto' showroom appointment located in Melbourne with our talented "Grafico-Auto" team. Discuss your vehicle wrap project in detail whilst enjoying a coffee or tea and let the team show you samples and swatches of the 1000's of options when it comes to wrapping your vehicle. We suggest bringing your vehicle along so colours and swatches can be reviewed on the actual vehicle.
Appointment Conditions: Appointment booking is free and there are no cost for cancellations. However please kindly inform our staff if you wish to cancel your appointment 24 hours prior your appointment schedule. You can email is at info@grafico.com.au or call us at 1300 447 234.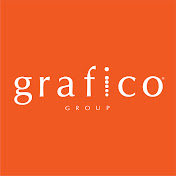 We aren't able to process your payment. Please, try again.
Thank you for your request!
Your confirmation number:
ADD TO iCAL CALENDAR
Please note: Custom design work with our design team generally forms part of a custom quote for a project and not always possible in the appointment. For a custom quote, click here.