Description
Product Description
"Colour Me" Whiteboard Wallpaper Print
Keep your kids (…or adults) entertained for hours upon end with our huge colour-in whiteboard wallpaper prints. Printed to a special super-easy to install, removable and reusable film.* It can simply be applied to most surfaces such as smooth plaster walls, glass, laminate or many other smooth painted surfaces. It has the added benefit of being able to be re-applied again to another surface if you change your mind.*
The film is just like a whiteboard so you can colour in all the areas with whiteboard markers and wipe it out if you colour out of the lines! Or you can wipe it all off and have a go again and again! Our environmentally friendly printers use the latest "HP Latex" technology with water-based, low VOC odourless inks, ensuring the safety of your family.
YES It's re-usable* YES It's removable* YES It's like a big stick-on whiteboard
YES it WILL keep kids entertained for hours upon end - 100% TESTED ON CHILDREN (+ Adult ones)
HUGE PRINT SIZE: 1000x1000mm (1 x 1m) OR smaller print (630mm x 630mm)
MATERIAL: Self-adhesive (Reusable*) gloss whiteboard film
DESIGN & PRINTED IN AUSTRALIA.
Choose from the many designs below!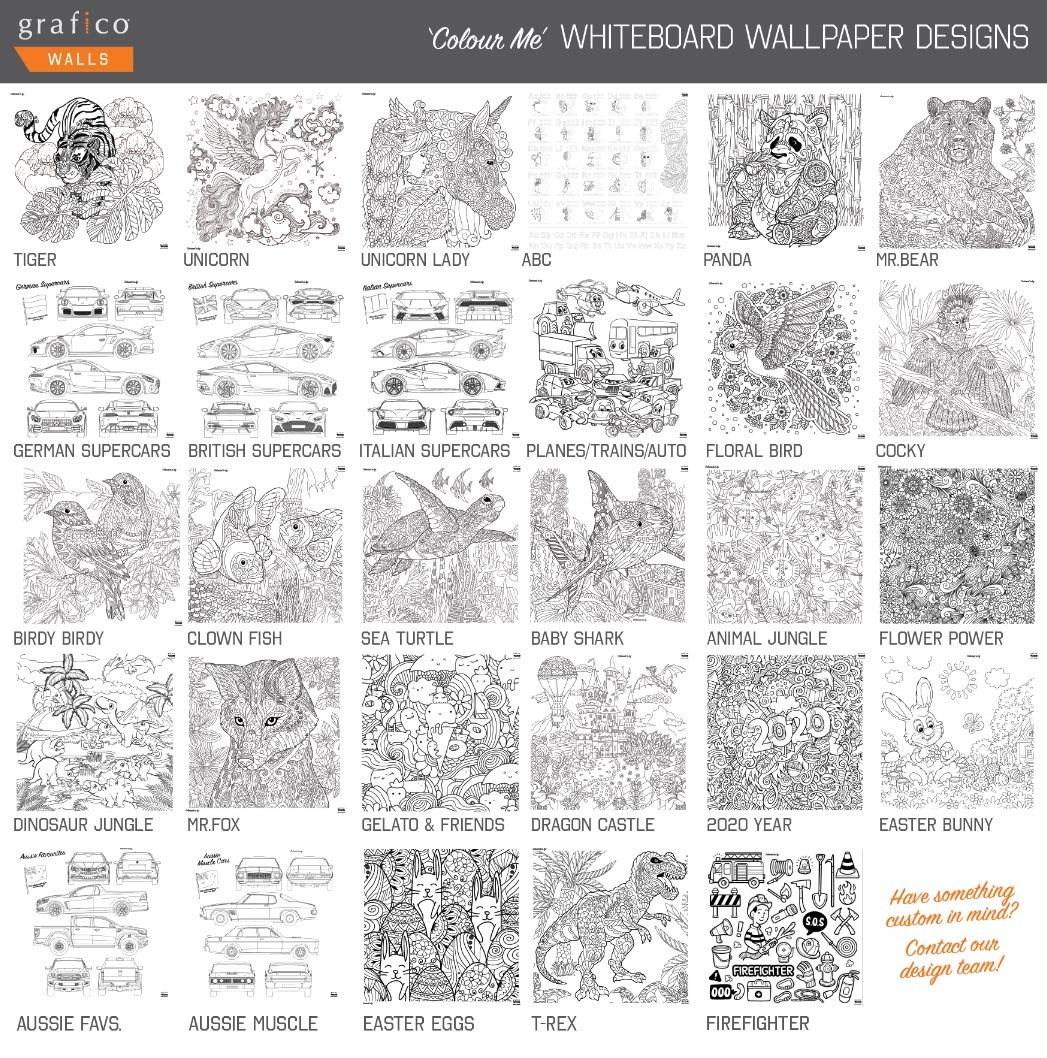 *Conditions Apply Click on the "FAQ" tab for more info including install instructions.