Description
BACK BY POPULAR DEMAND!
Last time these prints sold out in less than 48 hours - So we worked with talented artist Novalie to create these new colour-ways of the popular "Bee Kind" prints!
$10 of the proceed of each sale of these prints will go directly to the "Abbey Solo Foundation" which exists to assist families living with childhood cancer with timely and practical support that meets their needs and reduces financial and wellbeing stress.  The charity will do what they can so that families can stay together, and be close to their child during treatment.
We really appreciate your support to help to turn a horrendous experience into a creative and purposeful one!
About the artist - Novalie:
Novalie was 5 years old when she was diagnosed with leukaemia. Both Novalie and her families lives were turned upside down spending long stretches of time either in hospital, or living in accommodation near the hospital. Novalie is now 10 years old and has battling leukaemia for 4.5 years after having two relapses while on treatment.
The family have always loved art, and during Novalie's treatment they found art very therapeutic. Together they turned the bleak walls of the cancer ward into an art gallery full of inspirational quotes.
When Mother's Day 2022 was approaching, some of Novalie's favourite nurses asked her to make cards for their mums. She ended up making 12 cards and had so much fun in the process. Due to a huge amount of requests, by the time Father's Day rolled around, she made 100 cards. Their cramped hospital room turned into a greeting card factory!
Novalie was finally able to leave hospital after a very lengthy admission in spring 2022. It wasn't long before she was thinking about designing Christmas cards and setting up an Etsy store! And now she has many more ideas for the future.
Grafico contacted Novalie & her parents with the help of Eliza & Liberty - contestants on 2023's "The Block" TV program where the now famous "Bee Brave" artwork sat proudly in one of their kids rooms they revealed on the show.
"We were so touched by the story that we had to do anything we could to help promote and donate to Novalie's wonderful work and charity!"
Founder & Creative Director of Grafico Group - Damian Corney
_________
Available in the following options:
A1 - 594mm X 841mm -  Poster Print
Printed to a heavy weight - matte finish paper using the latest Canon zero-voc water-based UV rated inks.
Each print is signed by the artist.
Frame IS NOT included with purchase.
Ask us about framing your print - info@grafico.com.au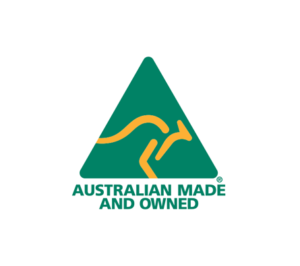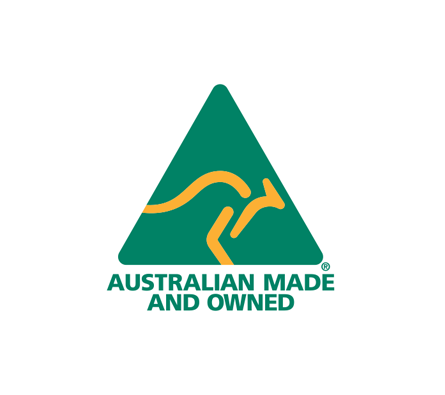 Prints & Canvas
We have our own in-house install in Melbourne metro, however for interstate we have a wide list of recommended installers in most capital cities. 
For Melbourne installs, please contact our team on 1300 447 234 or info@grafico.com.au . 
To obtain a quote we will need a photo of your wall/area as well as suburb/location and wall dimensions. 
If you're out of Melbourne and require installation assistance you can contact our team and we can send you a list of recommended local installers in your state. If you're in an area we don't have a recommended installer, we would generally recommend a local sign company to install the wallpaper as generally they are more proficient to install self-adhesive wallpapers over more traditional wallpaper installers which are more used to paste to the wall products. If you're unsure please don't hesitate to contact our team on 1300 447 234  or info@grafico.com.au
We don't have samples of our prints available, if you're located in Melbourne or Brisbane we do have prints on display to view if required.
Our prints/canvases are not designed for outdoor use. If you're after an outdoor solution please contact our team to discuss your project on 1300 447 234 or info@grafico.com.au
YES! We offer world-wide shipping! Simply enter in your address at checkout to obtain a shipping price. Please note that some locations may not be available due to Covid-19 restrictions on freight. If you obtain a message at checkout that you can't order to your country/location, please contact our team info@grafico.com.au and we can arrange a quote via another shipping partner.
I need my order faster than the estimated delivery time. 
If you have an urgent request, it's best to contact our team on 1300 447 234 or info@grafico.com.au to see if we can potentially fast-track your order if you have a specific deadline. Please note, once the items leave Grafico we can not guarantee delivery turn around times from our courier partners.
Printed in Australia to a heavy-weight matte finish paper using the latest Canon zero-voc water-based UV rated inks.
Our prints are all printed to a matte finish heavy-weight 'synthetic' paper which means it's colour-fast, long lasting and sits nice and flat in a frame!
Our stretched canvases are printed to a high quality canvas and then stretched to an artist quality timber frame with reinforced edges/corners to ensure they stay square.