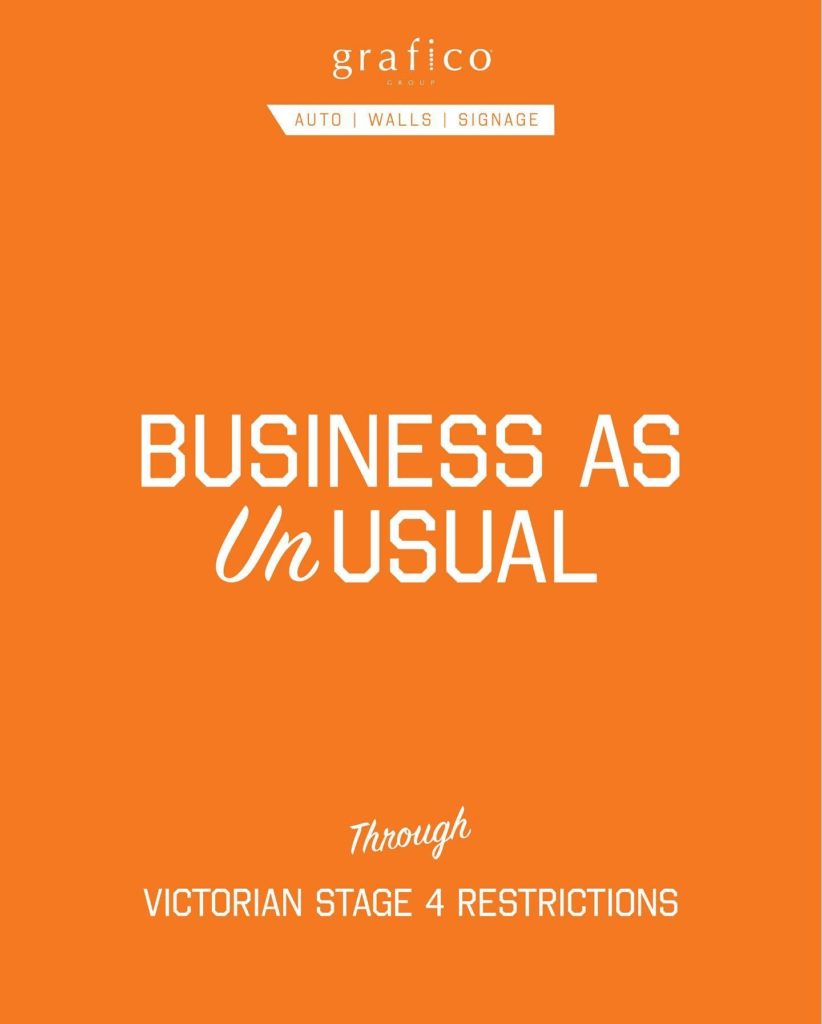 Victorian Govt. Stage 4 Restrictions Update
We remain OPEN offering limited services strictly adhering to our COVID Safe Plan.
PLEASE NOTE: Our warehouse is now CLOSED TO PUBLIC! We are taking online and phone enquires ONLY.
We can still offer many services Australia-Wide including our popular online shop HERE
Contact our team to get your project started!!
Thank you – stay safe Victoria.
Xx
The Grafico Team