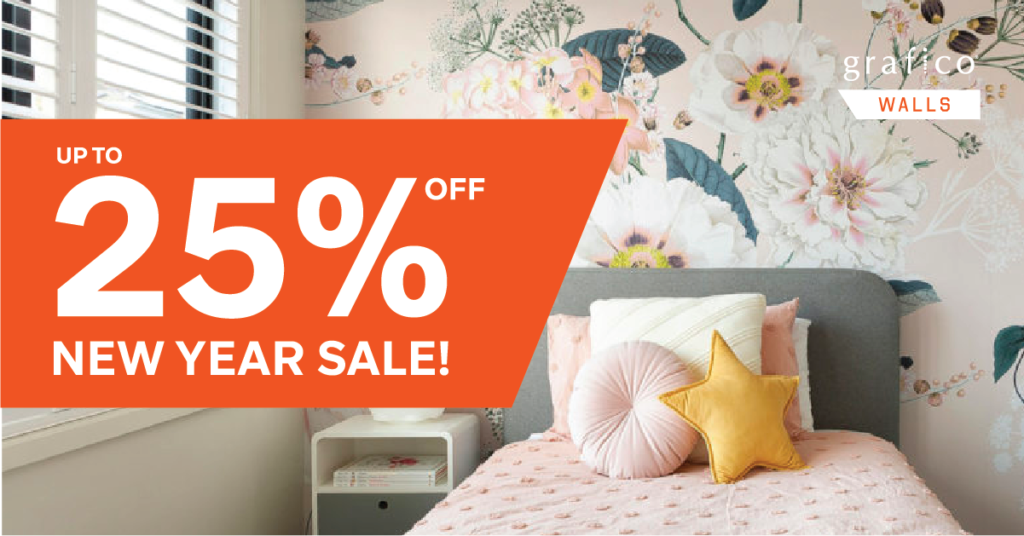 NEW YEAR SALE
UP TO 25% OFF EVERYTHING!*
For WALLPAPER & ART PRINTS use the promo code "NEWYEAR" at the checkout.
CUSTOM PRINT TILES and some other prints discount is already applied online.
Sale ends midnight 31/01/22. Online only!
Please note: Due to the Christmas break orders will be produced from Monday 10th January, 2022 onwards.
*Conditions Apply – Not to be used in conjunction with any other offers.